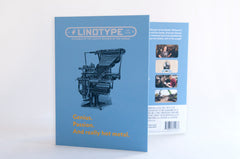 Institutional DVD + Digital Download
Our Institutional DVD is made for libraries, schools, and cultural organizations. If you are planning to show the film as part of curriculum or film series, you must purchase an institutional copy.

Institutional copies include a limited public performance license that allows for classroom and library use and on-campus screenings that are free for students or members of that organization. Additionally, a digital streaming license is included providing that the film is hosted in a secure, password-protected environment.
Along with the 76 minute feature film, the disc includes over 70 minutes of Special Features including:
Deleted scenes with in-depth stories, interviews and history
Outtakes, Musical Operators, Kickstarter Promos, and more
Audio Commentary by Director Douglas Wilson
Official Theatrical Trailer
Subtitles in English SDH, French, German, Japanese, Portuguese, Spanish and Swedish 
NTSC DVD is Region ALL and will play on most DVD players worldwide.
Shipping details: $3 shipping in the USA (Canada - $14 flat fee, all other International - $17 flat fee, except for Australia which sadly cancelled First Class mail and only offers express international for $65+ from the United States)
If you have questions regarding the scope of the limited public performance license or need to submit a Purchase Order, please email linotypefilm@gmail.com